Join the adventure.
The Los Barrilles Spearfishing team consist of an international team of spearfisherman from Mexico, America and the United Kingdom. We all ended up in Baja for the same reason, chasing the same dream – exceptional spearfishing.
The warm waters of the Sea of Cortez combined with the cold waters of the Pacific gives us access to an unprecedented range of species – whilst the remoteness of Baja in general equates to exceptional specimens being never more than a lucky dive away.
Our team has the ideal blend of cultural awareness, expert tuition and social responsibility. We work alongside and support the local communities instead of bulldozing through them with foreign investment.
We bring the professionalism of our corporate backgrounds while not losing touch of the simplicity that makes this culturally rich location so magical.
Our goal is to see you leave with an unforgettable experience that exceeded your expectations and most importantly with that fish of a lifetime.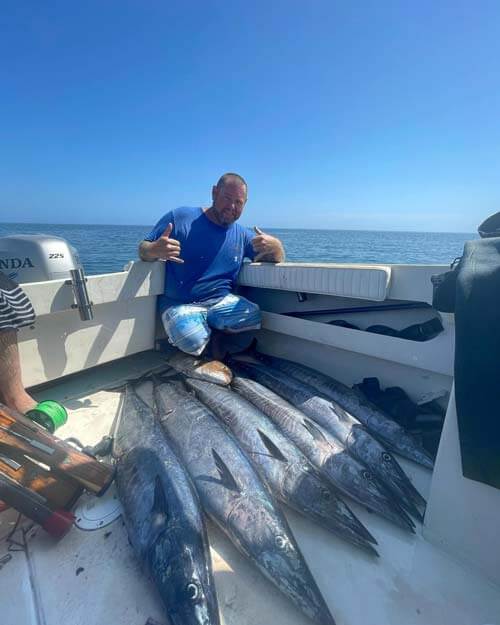 Baja really does have everything a spearo could ever want. On one hand we have incredible Bluewater spearfishing within throwing distances of well-developed beach towns like Los Barriles. On the other hand we can camp on remote islands where we won't even see another fishing boat, and where the untouched reef fish have grown into monsters.
In addition, at certain points of the year we can target free swimming Marlin as they frantically smash bait balls in very predictable locations.
Like most spearos, we are passionate about protecting the rich biodiversity found in our oceans, conservation and selective, non-destructive fishing practices.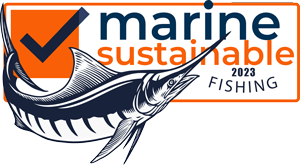 Having successful corporate backgrounds we would like to believe we bring an air of professionalism and ruthless organisation to an industry where it is often lacking.
We have been on many spearfishing charters that ended up feeling like a complete waste of time and money for one reason or another.
We know what it takes to create an unforgettable experience and have the means and facility to ensure it happens.
Having explored Baja extensively we are proud to share with you some of our most consistent spots and look forward to welcoming you to this magical place.
Click here for rates