Be an LBS crew member for the day.
$250, minimum 5 hours.
Join the LBS spearfishing team for a day on the water hunting the pelagic fish of the Sea of Cortez.
We appreciate it's not always feasible to charter your own boat to go bluewater spearfishing – either due to the expense or simply because you need dive buddies to share the experience with!
From a business perspective, it's critical that the LBS dive team are out hunting regularly, keeping fit and finding new locations to harvest food for our fridges.
Joining our dive team for the day is a great way to meet new people, dive with a responsible crew and learn new skills if that's what you are after.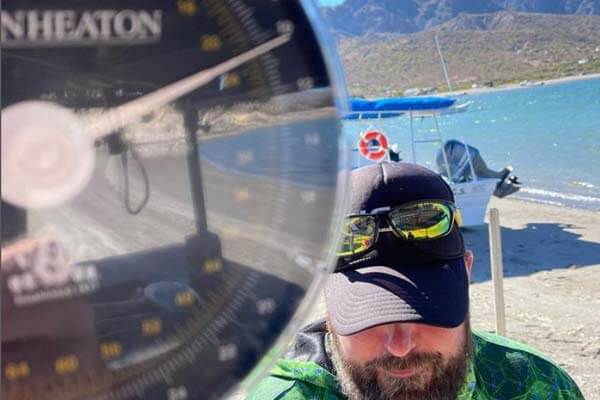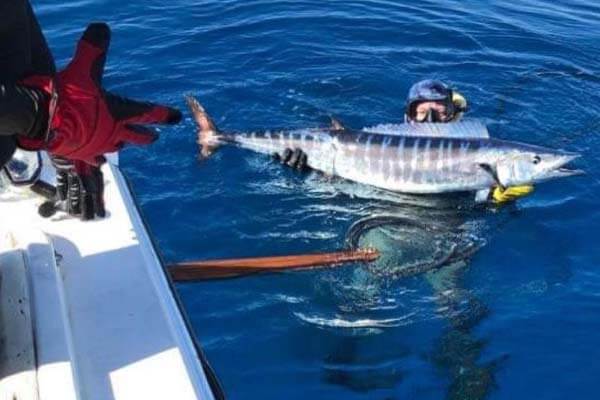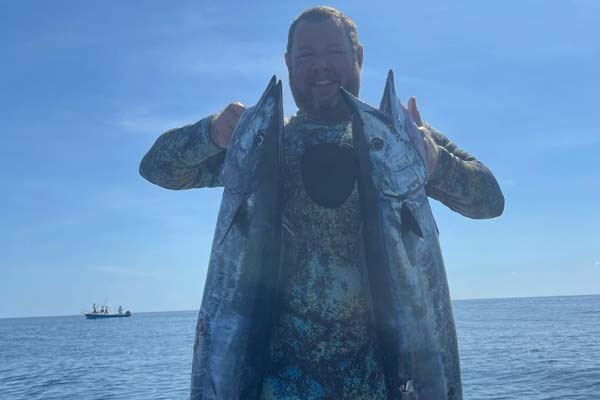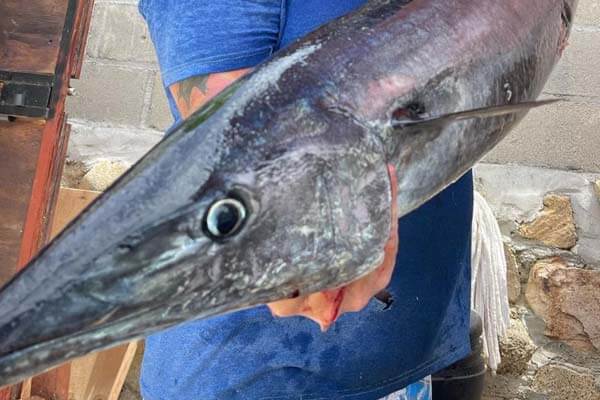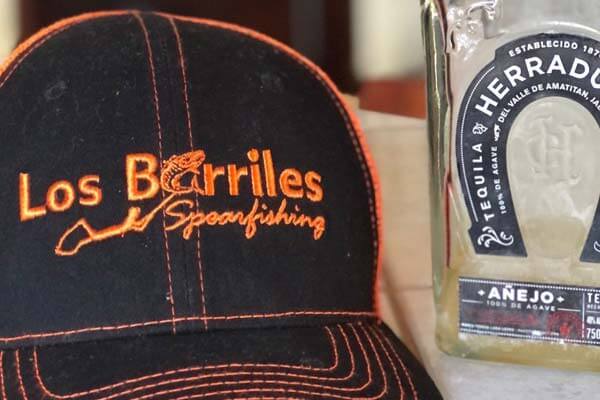 The session runs just like the title describes: you become a team member for the day. You'll pull the anchor like everyone else, help the guys out when needed and take part in everything we do.
In exchange you'll have a team that has your back, who will look out for you and give you guidance throughout the day.
While the team will be keen to help you out and see you improve, this is not an option for new divers.
Please bear in mind you are being invited to share in our personal time – it's not a guided experience day.
We will of course strive to help you catch some epic fish like we do each other. However, don't expect anyone to be loading your gun, sorting out line tangles or fetching you a cold drink while you catch some shade in the cabin (lol!) What you can expect is a friendly welcoming crew and an awesome adventure with people watching out for your best interests… despite the jokes that follow 🙂
Email:
hello@losbarrilesspearfishing.com