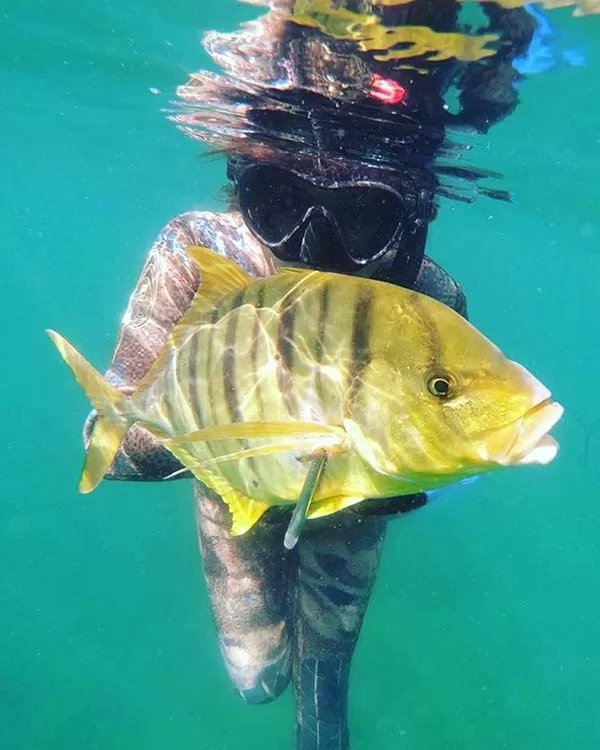 guided days
Bluewater Spearfishing Half Day (guided): $575
(6:30am to 12:30pm)
Bluewater Spearfishing Full Day (guided): $675
(6:30am to 2:30pm)
Guided sessions are perfect for people entering the intimidating world of Bluewater hunting, intermediates wanting to improve their techniques and skills or those simply wanting a dive buddy for the day to partner up and share the adventure with.
Our guide will be in the water with you at all times offering coaching if required and supporting you to achieve your goals. It's our goal to help you land a fish of a lifetime one way or another and we'll do everything within our power to make that happen.
Let us know an honest evaluation of your current ability (there is no place for egos in the open ocean) and we will tailor your experience accordingly.
While Wahoo is commonly the prime target species here due to their numbers and size, we have a variety of different fish we can target. Please bear in mind that this will most likely involve changing spots so we need to be realistic in terms of time. Afterall, we don't want to spend all day travelling on the boat instead of spearfishing!
Non-guided days
Bluewater Spearfishing Half Day (None guided): $475
(6:30am to 12:30pm)
Bluewater Spearfishing Full Day (None Guided): $575
(6:30am to 2:30pm)
While technically this is a none-guided session, the captain knows all the spots to target the various species and will work with you to help you achieve your goals. Let us know your desired species before the day and we will work out a plan beforehand.
The captain will help you on the day, pass you secondary guns when needed and offer support from the boat. If the spot is quiet or the visibility a bit short then let him know and you can hit a new location.
The same goes for if you would like to target different species throughout the day, although bear in mind that some locations are a fair distance away from each other so we need to be realistic with time constraints, especially on half day charters.
None-guided days are for divers with previous Bluewater experience who just need to be taken to pressure points to hunt their own fish. This is not suitable for new or inexperienced divers.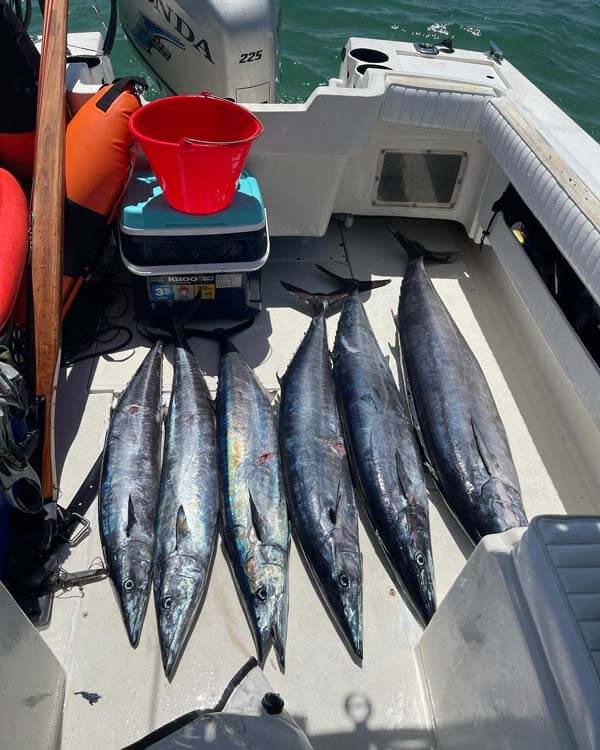 More adventures:
Click for more info.
Tips and gratuities:
In Mexico it is common to tip the captain and guide around 15 – 20% if you've had a great day!